The year is just over halfway through, and it's time to take a look at what you, our patrons, are reading this year. We've identified the top five most requested fiction and nonfiction books and DVDs of the year so far. You'll probably recognize most of the names on the list, and you may have even seen one or two of these authors recently - our AViD authors have been very popular this year!
Fiction

5. Mrs. Everything, by Jennifer Weiner
Growing up in 1950s Detroit, Jo and Bethie Kaufman settle into typical childhood roles. Jo is a tomboy and bookish, while Bethie becomes a pretty, feminine good girl. As their lives unfold against the background of free love and Vietnam, however, their lives – and roles in the world – change. Neither woman inhabits the world they dream of, nor has a life that feels authentic. This novel tells the story of two sisters who offer divergent answers to the question: How should a woman be in the world?

4. This is How it Always Is, by Laurie Frankel
Claude is five years old, the youngest of five brothers, and loves peanut butter sandwiches. He also loves wearing a dress, and dreams of being a princess. When he grows up, Claude says, he wants to be a girl Rosie and Penn want Claude to be whoever Claude wants to be. They're just not sure they're ready to share that with the world. Soon the entire family is keeping Claude's secret. Until one day it explodes.

3. The Silent Patient, by Alex Michaelides
Alicia Berenson's life is seemingly perfect. A famous painter married to an in-demand fashion photographer, she lives in a grand house with big windows overlooking a park in one of London's most desirable areas. One evening her husband Gabriel returns home late from a fashion shoot, and Alicia shoots him five times in the face, and then never speaks another word. Alicia's refusal to talk, or give any kind of explanation, turns a domestic tragedy into a grand mystery. It's one that Theo Faber is determined to solve. His determination, however, just might consume him.

2. Circe, by Madeline Miller
This novel is an incredible retelling of the story of Circe, the Greek goddess of magic. After Zeus banishes Circe to a deserted island for using her powers, she learns to hone her craft, and crosses paths with some of the most famous figures of all mythology, including the Minotaur, Medea, and Odysseus. She eventually finds herself pitted against the most terrifying and vengeful of Olympians, and must summon all her strength to protect the mortals she's come to love.

1. Where the Crawdads Sing, by Delia Owens
For years, rumors of the "Marsh Girl" have haunted Barkley Cove, a quiet town on the North Carolina coast. So in late 1969, when handsome Chase Andrews is found dead, the locals immediately suspect Kya Clark, the so-called Marsh Girl. But Kya is not what they say. Sensitive and intelligent, she has survived for years alone in the marsh that she calls home. Then the time comes when she yearns to be touched and loved. When two young men from town become intrigued by her wild beauty, Kya opens herself to a new life--until the unthinkable happens.
Nonfiction

5. Heartland, by Sarah Smarsh
Sarah Smarsh was born a fifth generation Kansas wheat farmer on her paternal side, and the product of generations of teen mothers on her maternal side. Through her experiences growing up on a farm thirty miles west of Wichita, we are given a unique and essential look into the lives of poor and working class Americans living in the heartland. A beautifully written memoir that combines personal narrative with powerful analysis and cultural commentary, Heartland examines the myths about people thought to be less because they earn less.

4. This Blessed Earth, by Ted Genoways
For forty years, Rick Hammond has raised cattle and crops on his wife's fifth-generation farmstead in Nebraska, in hopes of passing it on to their four children. But as the handoff nears, their family farm--and their entire way of life--are under siege, from shifting trade policies, to encroaching pipelines, to climate change. Following the Hammonds from harvest to harvest, Ted Genoways explores the rapidly changing world of small, traditional farming operations. He creates a vivid, nuanced portrait of a radical new landscape and one family's fight to preserve their legacy and the life they love.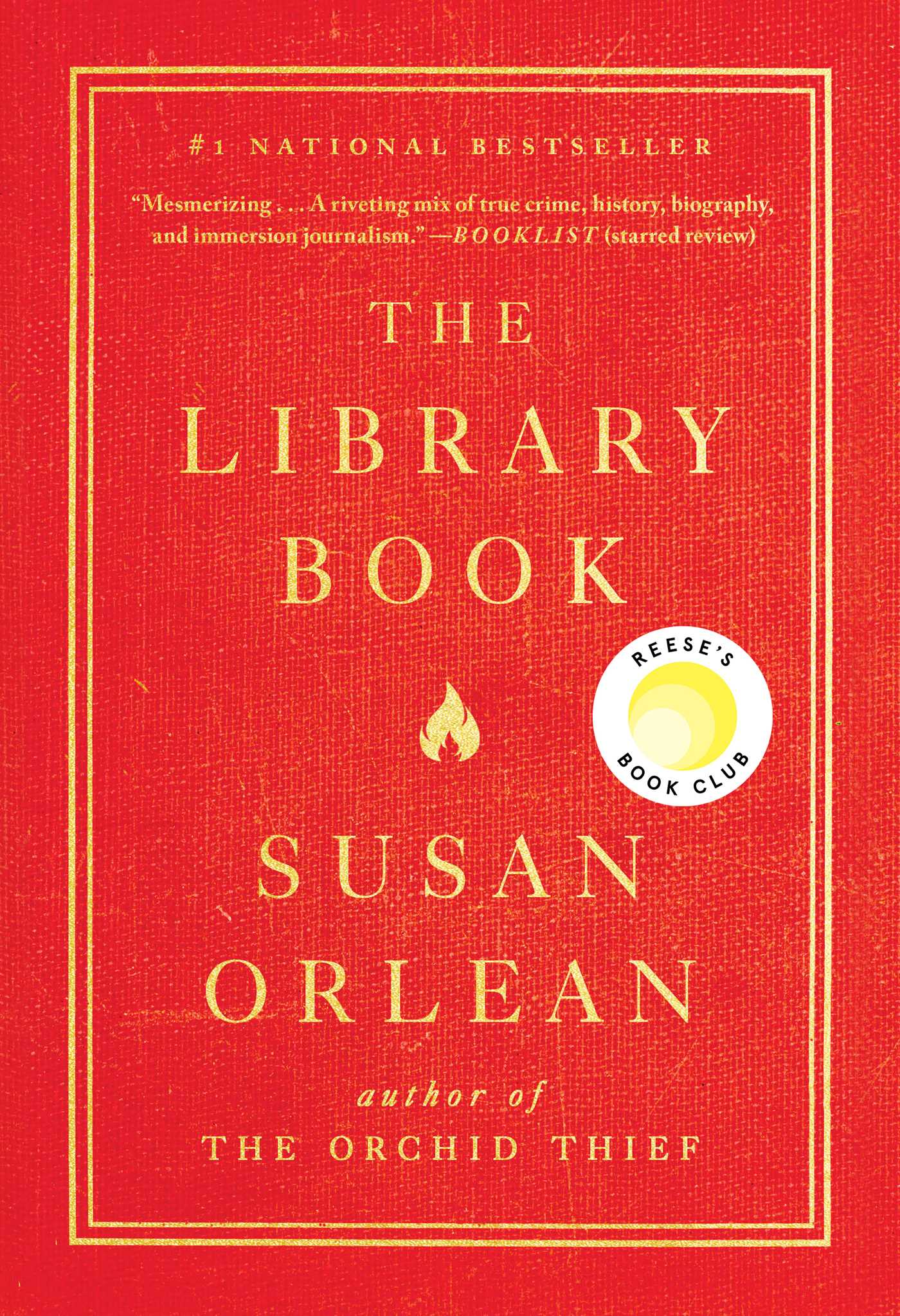 3. The Library Book, by Susan Orlean
On the morning of April 29, 1986, a fire alarm sounded in the Los Angeles Public Library. As the moments passed, the patrons and staff realized this was not the usual fire alarm. As one fireman recounted, "Once that first stack got going, it was 'Goodbye, Charlie.'" The fire was disastrous: it reached 2000 degrees and burned for more than seven hours. In the end, the fire consumed four hundred thousand books and damaged seven hundred thousand more. More than thirty years later, the mystery remains: Did someone purposefully set fire to the library—and if so, who?

2. Educated, by Tara Westover
Born to survivalists in the mountains of Idaho, Tara Westover was seventeen the first time she set foot in a classroom. Her family was so isolated from mainstream society that there was no one to ensure the children received an education, and no one to intervene when one of Tara's older brothers became violent. When another brother got himself into college, Tara decided to try a new kind of life. Her quest for knowledge transformed her, taking her over oceans and across continents. Only then would she wonder if she'd traveled too far, if there was still a way home.

1. Becoming, by Michelle Obama
In a life filled with meaning and accomplishment, Michelle Obama has emerged as one of the most iconic and compelling women of our era. As First Lady of the United States of America, she established herself as a powerful advocate for women and girls in the U.S.. and around the world. In her memoir, Michelle Obama invites readers into her world, chronicling the experiences that have shaped her--from her childhood on the South Side of Chicago to her years as an executive balancing the demands of motherhood and work, to her time spent at the world's most famous address.
DVDs

5. Bohemian Rhapsody
Bohemian Rhapsody is a foot-stomping celebration of Queen, their music and their extraordinary lead singer Freddie Mercury. The film traces the meteoric rise of the band through their iconic songs and revolutionary sound. They reach unparalleled success, but in an unexpected turn Freddie, surrounded by darker influences, shuns Queen in pursuit of his solo career. Having suffered greatly without the collaboration of Queen, Freddie manages to reunite with his bandmates just in time for Live Aid. While bravely facing a recent AIDS diagnosis, Freddie leads the band in one of the greatest performances in the history of rock music.

4. Mary Poppins Returns
In Depression-era London, a now-grown Jane and Michael Banks, along with Michael's three children, are visited by the enigmatic Mary Poppins following a personal loss. Through her unique magical skills, and with the aid of her friend Jack, she helps the family rediscover the joy and wonder missing in their lives.

3. Captain Marvel
In the year 1989, a United States Air Force pilot goes missing, presumed dead after an accident flying an experimental jet engine. Six years later, that pilot, Carol Danvers, returns to Earth, suffering from amnesia and caught in the center of a galactic conflict between two alien civilizations. What's more – she has powers beyond most people's imaginations. Now, Danvers must save her home planet while remembering her past… and uncovering the truth behind the accident that changed her life.

2. Aquaman
The Kingdom of Atlantis has lived under the shadows of the oceans for thousands of years. Now, Orm, king of Atlantis, wants to conquer the oceans, and then take back the surface from humanity. Only his half-human half-brother, Arthur Curry, will stand in the way of King Orm – and perhaps take the throne himself.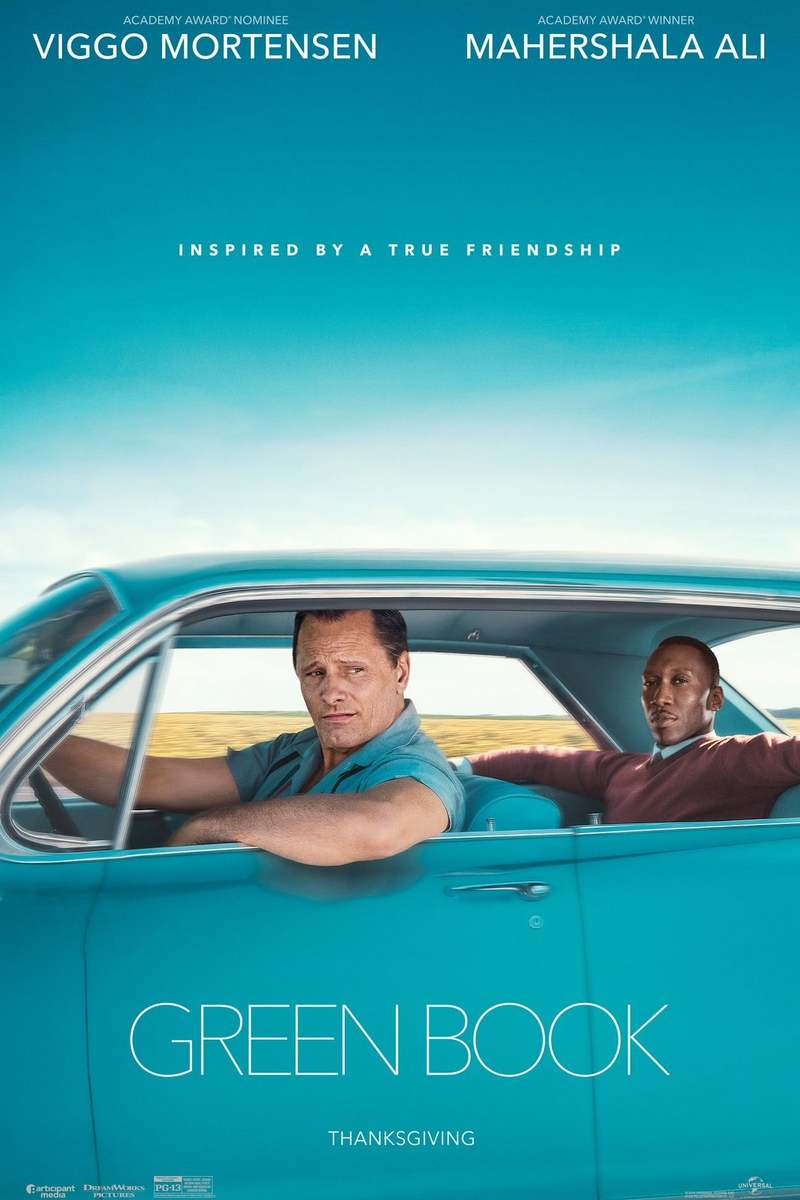 1. Green Book
When famed African American pianist "Doc" Don Shirley goes on tour in 1962, he hires bouncer and tough guy Frank "Tony Lip" Vallelonga to be his driver and bodyguard. Though their demeanors and behaviors clashed at first, the two begin to respect each other, developing an unexpected bond and a life-changing friendship.