There have been tons of great new books released in 2019 - certainly more than you can keep up with on your To Be Read list. That said, if you need to fill some holes in your categories for The 2019 DMPL Reading Challenge, we have you covered. We didn't suggest these books at the beginning of the year, because they hadn't been released yet. Now that they're on our shelves, you should grab them.
Remember, it's not to late to start or catch up on the Reading Challenge! If you finish nine books in nine different categories by the end of September, you'll be eligible for one of our quarterly prizes. Complete a book from each of our 12 categories by the end of the year, and you'll be eligible for a great cash prize. Not every category is listed below; for more information on the rules and all the categories, go to dmpl.org/readingchallenge and get reading!
Graphic Novels


LaGuardia, by Nnedi Okorafor, Tana Ford, and James Devlin
OK, so this one isn't out *quite* yet. But it'll be on our shelves this month, and it promises to deliver. The story is set in a world where aliens have integrated with society on earth. Future Nwafor Chukwuebuka, a pregnant Nigerian-American doctor, smuggles an illegal alien plant through security and customs, using it to battle against interrogation, discrimination, and travel bans. The author, Nnedi Okorafor, visited Des Moines as part of the DSM Book Festival this past spring. She's well regarded for both her work in Afrofuturist sci-fi novels and her Shuri Marvel comic series.
Others:
The Follies of Richard Wadsworth, by Nick Maandag
Moonbound: Apollo 11 and the Dream of Spaceflight, by Jonathan Fetter-Vorm
I Moved to Los Angeles to Work in Animation, by Natalie Nourigat
Short Stories/Essays


Mouthful of Birds, by Samanta Schweblin
The Argentinian writer was shortlisted for the Man Booker International prize in 2017 for her debut novel Fever Dream, a terrifying book that New Yorker reviewer Jia Tolentino said had her "checking the locks in my apartment by page thirty." Her short story collection Mouthful of Birds (translated by Megan McDowell) shows Schweblin's ability to pull off those surreal, unsettling stories in a shorter format. One story is about a pair of kidnappers that act like proud parents to their hostages. Another is about a woman who falls in love with a merman while waiting for her brother.
Others:
Sing to It, by Amy Hempel
I Miss You When I Blink, by Mary Laura Philpott
The Collected Schizophrenias, by Esmé Weijun Wang
New Book Series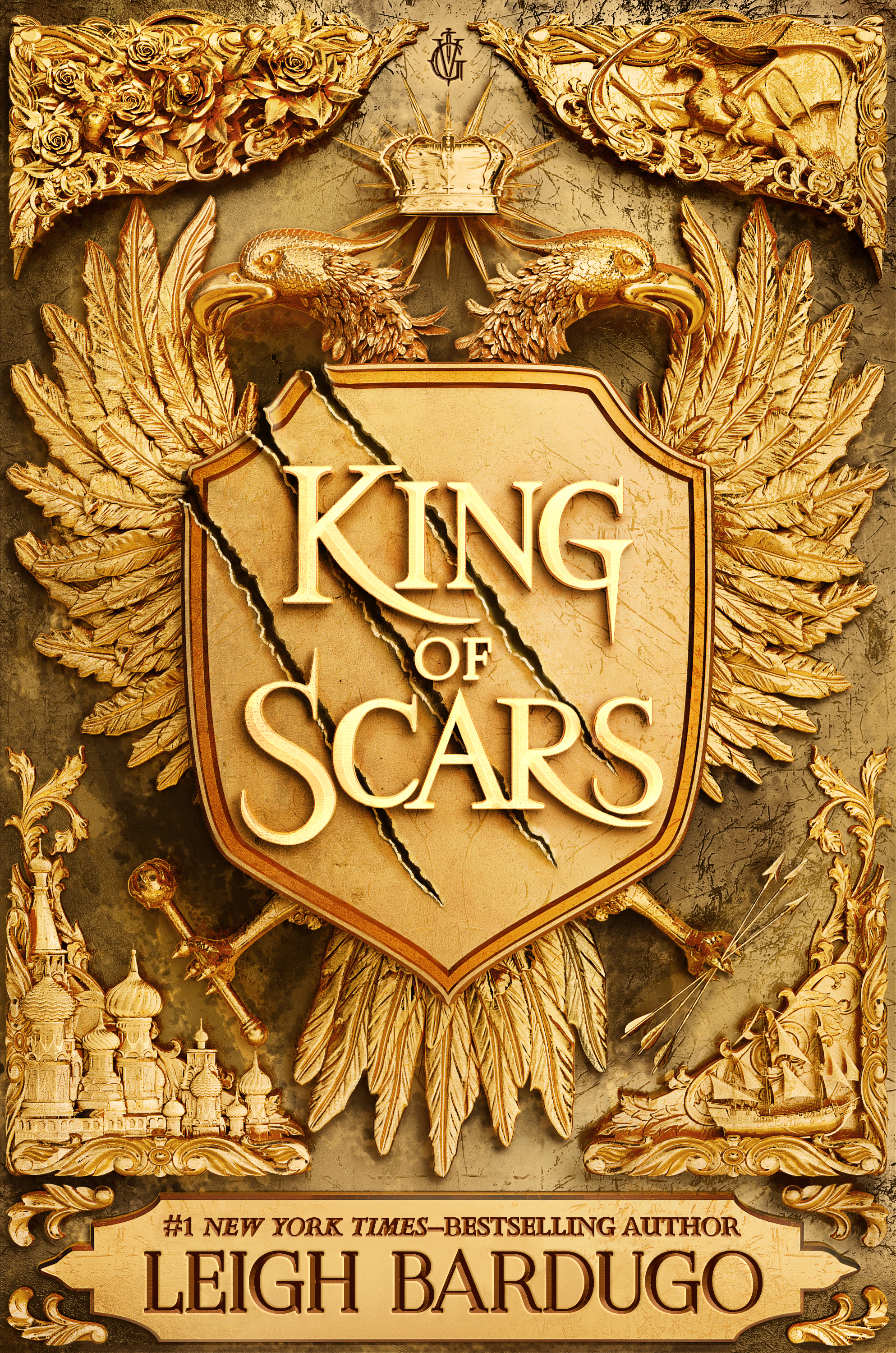 King of Scars, by Leigh Bardugo
Young adult author Leigh Bardugo immediately made waves when she published Shadow and Bone in 2012. The book took off, launching the Grisha Trilogy and "the Grishaverse," a collection of stories set in the fictional world of Grisha. Bardugo returns to the Grishaverse with King of Scars, the first book in the planned Nikolai Duology. The book follows the current king of Ravka, Nikolai Lantsov, as he protects his kingdom after a bloody civil war that left him personally scarred. Even if you haven't read Bardugo's books before, King of Scars is a great point to jump in!
Others:
Girl Most Likely, by Max Allan Collins
One Small Sacrifice, by Hilary Davidson
Black Leopard, Red Wolf, by Marlon James
Teen/YA


Stepsister, by Jennifer Donnelly
The famed young adult author is back with a story that puts a twist on the story of Cinderella. The novel opens as Isabelle, one of "Ella's" stepsisters, cuts off her own toes to fit into the glass slipper left behind at the ball. The prince realizes her trick, shunning her, and she becomes mean, jealous, and hollow. Isabelle is bold and feisty in a world that wants her to be calm and obedient. Chance and Fate have other plans for her, however, and she gets a chance to alter her destiny.
Others:
Girl Gone Viral, by Arvin Ahmadi
The Rest of the Story, by Sarah Dessen
On the Come Up, by Angie Thomas
Bios/Memiors


Sea Stories, by William McRaven
Admiral William H. McRaven has lived enough life for 1,000 people. Adm. McRaven spent more than 30 years as a Navy SEAL, including as the commander of the Special Operations Forces. He nearly died during a routine parachute jump in 2001, led the squad that rescued Captain Richard Phillips, of Captain Phillips fame, and then oversaw the special operations team that killed Osama bin Laden in 2011. His memoir is full of action-packed, thrilling, and inspiring stories from his life in the special operations world.
Others:
The Moment of Lift, by Melinda Gates
Maybe You Should Talk to Someone, by Lori Gottlieb
Howard Stern Comes Again, by Howard Stern
Iowa Authors


Sydney Shag & the Sirens, by Cyndi Gryte
Iowa native Cyndi Gryte has become a spunky internet personality known for sharing great cocktails, mocktails, and party tips on her website. Her novel cuts into the life of Sydney Shag, just when she is reaching what she thinks is rock bottom. Sydney just attended her high school boyfriend's wedding, then became a YouTube sensation when she embarrassed herself. When her girlfriends – the Sirens – show up, they help her realizing she can get back on the right path – if she faces her biggest fears.
Others:
One Fatal Mistake, by Tom Hunt
The Most Fun We Ever Had, by Claire Lombardo
Diverse Reads


Red, White & Royal Blue, by Casey McQuiston
Not many people become the son of the president, and even less are as handsome and charismatic as Alex Claremont-Diez. When his mom enters the White House, Alex becomes a celebrity. As such, he gets into a classic celebrity feud with another famous young man – Henry, the Prince of Wales. While the two rivals do damage control, creating a fake friendship, something more begins to unfold – a secret romantic relationship. The two men must navigate their love amongst family pressures and a presidential campaign. Can love save the world after all?
How We Fight for Our Lives, by Saeed Jones
Sissy: A Coming-of-Gender Story, by Jacob Tobia