March is very eventful, being Women's History Month, Irish American Month, and (usually) a transition into spring. There's a book out there for those topics and more. These nine titles offer just a taste of the new items hitting our shelves; we recommend getting your holds in now. If you want to learn more about the books everyone is buzzing about, sign up for our newsletter to receive monthly book picks straight into your inbox.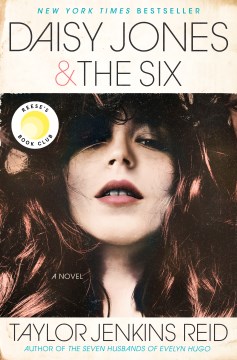 Daisy Jones and The Six, by Taylor Jenkins Reid (March 5)
Take rock n' roll, the wild '70s, and a "mockumentary" format – this is the result. Daisy Jones is written as an oral history, following the rise and fall of an iconic rock band with a mysterious breakup. Taylor Jenkins Reid captures the tone and voice of the late '60s and '70s in vivid and distinctive detail. Amazon has already picked up an option to adapt the book into a miniseries, produced by Reese Witherspoon.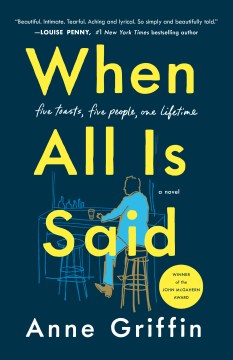 When All is Said, by Anne Griffin (March 5)
Griffin, an Irish author, makes her debut with a touching look at a life well lived. 84-year-old Maurice Hannigan is spending his night at the bar of a hotel in London. As he orders a drink, he toasts a person who has been an important part of his life and tells their story. This heart-warming book covers tragedy, triumph, joy, and regret. In the end, Maurice Hannigan's voice is sure to stay with you long after.
Survival Math, by Mitchell Jackson (March 5)
Growing up poor in Portland, Oregon, Jackson faced entrenched discrimination. He wasn't alone though; the poverty and racism negatively impacted his family and entire community. Interwoven with the stories of his family's experiences are poems, creating a powerful reflection on contemporary urban life. As Jackson says: "Our stories of survival are inseparable from the ever-fraught history of America."
The Secret Wisdom of Nature, by Peter Wohlleben (March 5)
Wohlleben is back with another fantastic book about the oddities, anomalies, and curiosities that connect our natural world. Learn how ants help wild strawberries prosper, why trees grow better in areas where bears fish salmon, and more. This is Wohlleben's third book in The Mysteries of Nature Series. He previously wrote The Hidden Life of Trees and The Inner Life of Animals.
Invisible Women: Data Bias in a World Designed for Men, by Caroline Criado Perez (March 12)
The prevailing wisdom for several decades has been numbers don't lie. Look closer, however, and you can see discrepancies and bias baked into the formulas. Much of the data we use to run the world fails to take gender into account, making men the default and women as atypical. Perez's groundbreaking investigation into the world of data shows how this has a pervasive, profound effect on women's lives.
The Last Year of the War, by Susan Meissner (March 19)
The year is 1943. Elise Sontag is the teenage daughter of German immigrants living in Iowa. She knows of the war in Europe, but it hits much closer to when her father is arrested on suspicion of being a Nazi sympathizer. When she is sent to an internment camp with her family in Texas, she becomes friends with a Japanese-American teen named Mariko. Together, they try to hold onto their identities.
Girls with Sharp Sticks, by Suzanne Young (March 19)
Westworld meets The Handmaid's Tale in this new dystopian new future series. The Girls of Innovations Academy are among the best of the best. The all-girls private high school teaches design, art, and gardening – but not math or science. When a student named Mena begins to question some of the happenings at the idealistic institution, the school's carefully controlled façade begins to unravel.
Tiamat's Wrath, by James S.A. Corey (March 26)
The penultimate novel of the highly-lauded The Expanse series hits shelves in March. You may recognize it from the television show by the same name, which will air on Amazon this year. The story, a sprawling space opera set in a future version of our solar system, has been praised for its world-building and realism. If you want to read the books, check out Leviathan Wakes, the first book in the series.
Coders: The Making of a New Tribe and the Remaking of the World, by Clive Thompson (March 26)
A Canadian tech journalist, Thompson dives into the industry that combines numbers and people to examine the algorithms running the world. Thompson unpacks the history of computer programming and interviews workers of several kinds in Silicon Valley. By examining the past and looking at upcoming innovations, Thompson explores the positives and pitfalls of living in a future run by 0s and 1s.